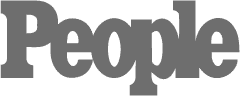 Select your product, choose your colors and engrave your message.
If It Barks truly has the best collars on the market. The quality of the product, the customer service, and the rest is just top notch. I have recommended them and had many friends purchase them already.
The martingale collar and matching leash are wonderful! I love that they are paper thin yet super durable. I can leave the collar on my baby boy after a walk because there's no bulky weight to annoy him.
Best collar we've ever owned!
Outstanding! No corners cut here - the nylon, ribbon, hardware and stitching are all high quality components. Both of my dogs love their Martingale collars and they look great and feel solid while not being bulky or heavy.
if it barks • Pups in the wild!
Don't feel like customizing? Our Designer Dog Collars are perfect if you're looking for a collar that will help your dog stand out and get noticed. Show off your pup.